New 2019-2020 Jeep, Chrysler, Dodge, RAM for sale in Fredericton
See Our New Vehicles
Ready to Go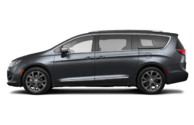 2019 Pacifica
More Details >
Finance from as low as
$96
+ taxes / week at
3.99%
. Term of 96 months. (Freight/Prep included)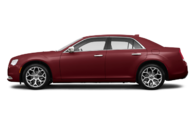 2019 300
More Details >
Finance from as low as
$124
+ taxes / week at
3.99%
. Term of 96 months. (Freight/Prep included)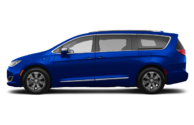 2019 Pacifica Hybrid
More Details >
Finance from as low as
$131
+ taxes / week at
3.99%
. Term of 96 months. (Freight/Prep included)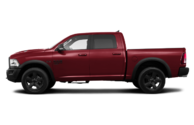 2019 1500 Classic
More Details >
Finance from as low as
$77
+ taxes / week at
3.99%
. Term of 96 months. (Freight/Prep included)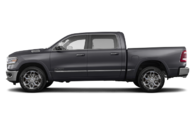 2019 1500
More Details >
Finance from as low as
$99
+ taxes / week at
3.99%
. Term of 96 months. (Freight/Prep included)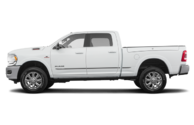 2019 2500
More Details >
Finance from as low as
$131
+ taxes / week at
3.99%
. Term of 96 months. (Freight/Prep included)
* Manufacturer's suggested retail price. HST and licensing fees not included. Does not include current promotions.
Price request online
for applicable specials. Please note the Drive Green government rebates are included if applicable.
Our New Chrysler, Jeep, Dodge & RAM Collection
Vehicle Collection
There's something for everyone in our new 2019-2020 Chrysler, Dodge, Jeep and RAM dealership in Fredericton, from fuel-efficient to power-pumping, tech-savvy to entertaining. Whether it's the RAM 1500, RAM 2500, Jeep Cherokee, Dodge Grand Caravan or Chrysler Pacifica you choose, you'll find something appealing, along with standout safety features, and more. Take a closer look at our entire inventory, and don't hesitate to contact Fairview Dodge Jeep Chrysler with any questions regarding models, car financing or car service.
At Fairview, we have the experience to get you into the driver's seat of that new Chrysler, Dodge, Jeep or RAM vehicle that will meet all of your needs. To test drive a new car, truck or SUV in the greater Fredericton area, visit us and take one of our new or used cars for a drive today!